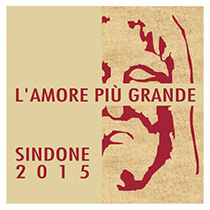 CSP is providing its technology to the historical event of the Holy Shroud Exposition 2015. The number of pilgrims walking along the 850 mt path towards the Holy Shroud Exposition are counted thanks to a CSP prototype, called PILGRIM COUNTER, in order to facilitate the control of people flow.
The Shroud is a linen sheet whose weave is a herringbone pattern made in the ancient Egypt manner before Christ. On the tissue there is a faint impression of an image, the frontal and dorsal one of a man who suffered the death of crucifixion. It is believed to be the burial shroud or sudarium of Jesus of Nazareth. It measures over 4 mts  and the image distinctive characteristic is of being like one of a negative film. The shroud is kept in the royal chapel of the Cathedral of Saint John the Baptist in Turin.
The exposition of the Holy Shroud takes place from April the 19th to June the 24th, 2015 in the Cathedral of Turin.
Details on the official website http://www.sindone.org.