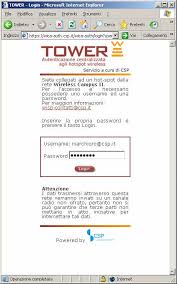 Tower is an authentication system for controlling access to wireless networks which is scalable and enables the creation of federations of networks belonging to different bodies/operators, permitting users to move freely between networks and guaranteeing the encrypted transmission of credentials. New functions include a Shibboleth authentication module, a free SMS gateway (provider side), a more complete interface for managing network configurations and administration, dual stack IPv4/IPv6 support and authentication with x.509 certificates. The updated version of the asset is based on a pfSense core, more options for developing advanced functions, an advanced web management interface and a function that monitors the status of the connections and the system.
Tower offers:
user-friendly authentication to access network services;
support for "transparent" roaming between federated bodies and operators;
a modular, scalable system;
a high level of security for access credentials, including for roaming users.