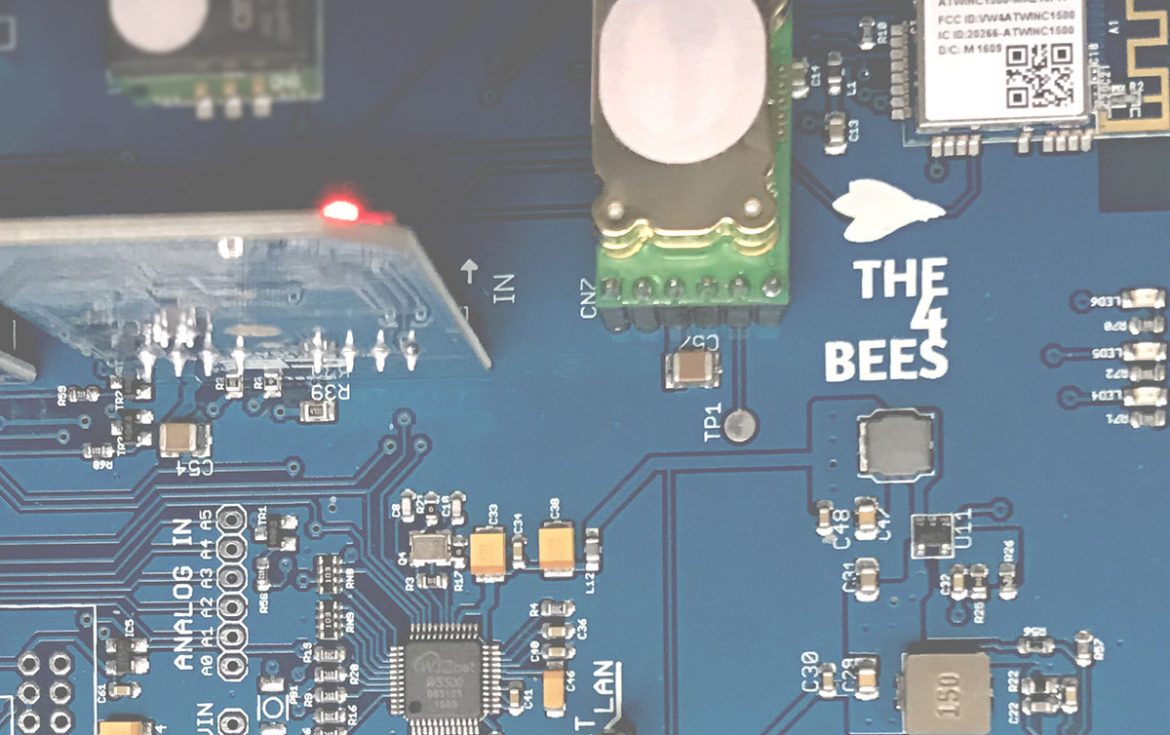 The 60 prototypes of the sensing boards for the THE4BEES project have been produced and are now under test.
THE4BEES project aims to reduce energy consumption starting from the changing behavior of the users of public and private buildings.
This is a new board based on the Genuino/Arduino Zero logic, developed by CSP in collaboration with CSI Piemonte. The board has WiFi and Ethernet interfaces, and hosts sensors of Temperature, Humidity, Light, VOC and CO2. An expansion connector allow users to add custom logic and new sensors.