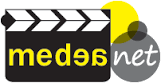 The MEDEA2020 project responds to a growing pressure to provide more relevant and attractive learning opportunities to citizens through the use of ICT in general and media in particular, and addresses a problem whereby there are an increasing number of 'pockets' of expertise, however accessing these is not always easy. Therefore it will exploit existing know-how and experience in the use of media in education and training in Europe.
The partnership will build on the experience of the MEDEA Awards competition, which has emerged as a unique forum where excellent examples of media-based learning resources are rewarded and highlighted with the aim of promoting good practice and on the MEDEA project, which has enhanced the European nature of these awards and extended their impact to a wider European community.
Outcomes include an expanded network of partners in all European countries exchanging information and expertise, five hands-on workshops in Ireland, Spain, Italy, Poland and France which will be summarised on video and published online. The project will set up an online community of practice and an online searchable resource base of relevant materials. The project will also include awards to recognize European Collaboration and special topics in 2011 and 2012, two annual European high-profile conferences on the general topic of Media and Learning and the establishment of the MEDEA Association ensuring the ongoing viability of the MEDEA community.
See the project website www.medea2020.eu.