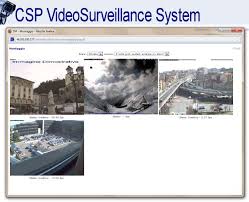 System for video surveillance and video promotion for tourism purposes. Features include: centralised management of IP cameras, user and group profiling, re-use of analogical, non IP cameras, and customisable video analysis for video surveillance purposes. It also enables a flow of relevant, integrated data to be added to the images that the camera is transmitting, for promotional purposes for example.
The system integrates the IP Webcam Streamer, which guarantees video continuity when there is no connection, displaying a test card (or personalised image).
Download Promo Eye information sheet.