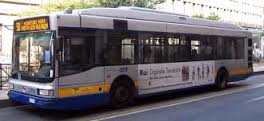 MASP acronym stands for "Experimental research and development of a system for monitoring sensitive and protected areas at long distance, aimed at supplying innovative services geared towards the cognitive and implementative monitoring of environmental policies".
This project tackles innovative issues such as the management and optimisation of WSN networks, workflow techniques and data analysis, particularly in environmental monitoring procedures and eco-sustainability assessments.
The project has developed a distributed intelligence sensory/IT system, based on a cooperative network of fixed and mobile components (which can even be installed on public transport vehicles) that take measurements on site, designed to help acquire parameters that are critical for environmental monitoring online.
The quantity of information generated by such a network will be validated, collected and channelled using a unique data acquisition and workflow management engine, whose parameters can be set according to predefinable procedural flows that can be adjusted and aligned according to the different environmental policies that will determine the measurement chain performed on site every time.
As an additional aid, there are also plans to study and experimentally produce an environmental DSS (Decision Support System), also based on balance scorecard approaches in order to allow for innovative IT analysis and synthesis processes in the environmental sector, featuring 'balanced' multilevel and multi-dimensional evaluations of the data acquired.
MASP is a project developed within the framework of the Annual Programme of Polo di Innovazione ICT.  It is funded under the ERDF Programme  2007/2013 of the Piedmont Region.