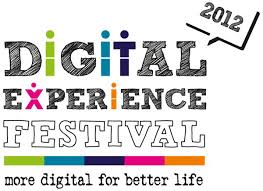 CSP speaks of applied research  in the GreenIT and Smart City domain, at the Digital Experience Festival, held in Torino, from May the 25th to June the 2nd, 2012.
SmartCity and the environment, GreenIT and sensor networks, technologies, architectures and projects are designed to make people pro-active in environmental monitoring and data collection, addressed to build knowledge basis for strategies and policy making, for reducing pollution and increasing work and research in the field of GreenIT.
The Digital Experience Festival is at OGR, Torino.