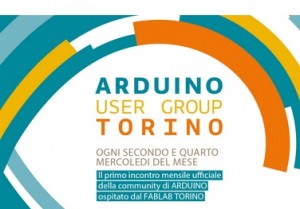 FabLab Torino and Arduino User Group organise the workshop "Internet Of Everything: Arduino meets the Yucca Platform".
Arduino is a technology with great potential and of primary interest for connecting sensors and send the measurements to the Yucca Platform, that is the basis for the regional IOT platform SMARTDATANET. Haladin's, the lamp enabled to measure indoor air pollutants developed by CSI and CSP and based on Arduino will be presented during the workshop.
The agenda includes an interesting "Hands-on-Lab", where developers will jointly work on Arduino-based solutions, that collect measures and data and send them to the Yucca Platform.
The workshop takes place on January the 28th, at the Toolbox Coworking space in Torino.
The event is free. Please register at EventBrite.